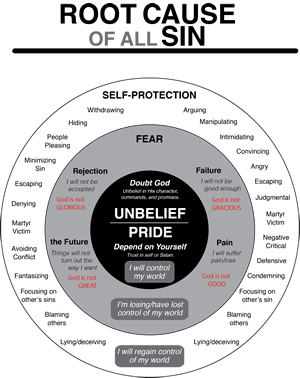 This is an additional diagram, not included in any of the manuals, that places the 4 G's (God is Glorious, Great, Gracious and Good) in the fear section of The Root Cause of Sin Diagram.
Root Cause of all sin 4 GS – 2015 (PDF)
Understanding Pride and Rebellion Checklist (PDF)
Randy Murphy of CTO Ministries takes us through the problem of unbelief. He explains that outward sin is not the issue: at the heart of all disobedience is unbelief and pride.